---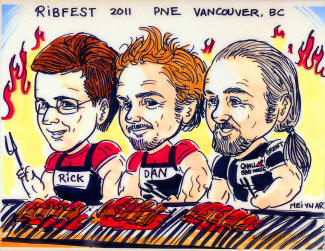 Rick Streiff Dan Cannon Brent Walton

Vancouver British Columbia Canada Rib Fest
Rib Vending at the 100 year old Pacific National Exhibition (PNE) fair
www.pne.ca

< Click Here - Pictures / Write-up / Article - Click Here >

---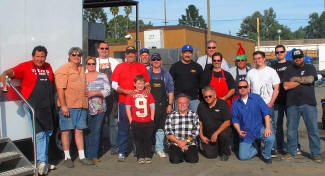 California BBQ Association Volunteers
contribute their time and equipment to cook the BBQ meats for the:

19th Annual Veterans Holiday Celebration
West Los Angeles VA Hospital Campus

< Write-Up & Pictures >
---

< KCBS Scores - All Categories >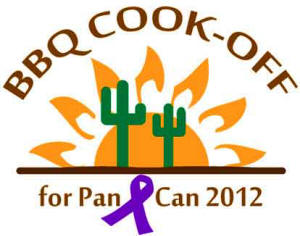 BBQ 4 Pan Can Cook-Off
6555 Superstition Springs Center
East Southern Avenue Mesa, Arizona 85206
Saturday, January 21st, 2012. Open to the public 10a.m.-6p.m.

< KCBS Scores - All Categories >

---
< KCBS Scores- All 9 Categories >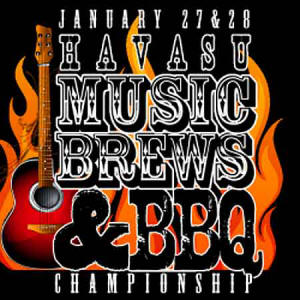 Lake Havasu Music Brews and BBQ Championship

Is the place to be in Arizona during Late January. Located right along side the Colorado River @ Lake Havasu State Park #4 where the daytime temps are in the mid 60's - 80's with the nights in the low 50's. Lake Havasu Music Brews and BBQ Championship is Arizona's Largest KCBS State BBQ Championship hosting over 80 Pro Comp Teams, 50 Craft & Wholesale vendors and an additional 20 food vendors including some of the best barbecue

< KCBS Scores- All 9 Categories >

---

& the very 1st Q-Fest here in Southern California...
< Q-Fest, 1998, Pictures >

Brent Walton Memorial "A Celebration of Brent's Life" event program and a collection and BBQ event pictures taken over the last decade...
< pictures >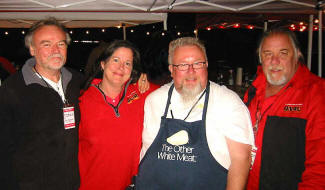 < pictures >

---

Digital Equipment Corporation Employee Party



< DEC So. Calif. Employee Reunion Photos >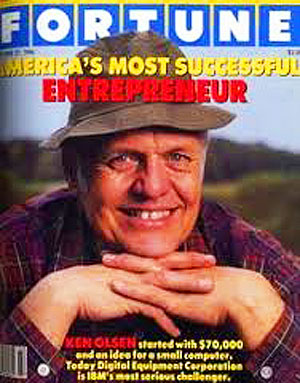 Digital Equipment Corporation Employee Party

< DEC So. Calif. Employee Reunion Photos >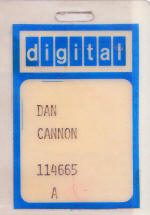 ---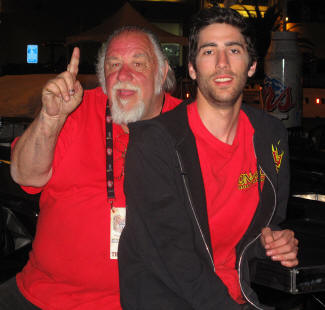 TriTip
The History - a Brent Walton Article

By Brent Walton

Like all regions of the world and all regions of the United States, we all have barbeque in common. Texas has brisket, the Carolinas have pork, Kansas City has sauce, Memphis has ribs and California has Tri Tip.
Man cooking over fire is as old as man himself.

< complete Brent Walton TriTip Writepup ... >

---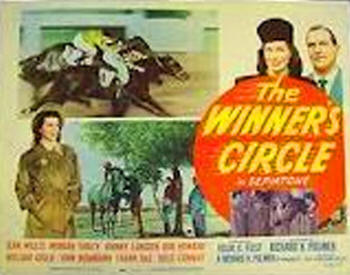 2nd Annual Santa Anita Park
Winners' Circle BBQ Championship

< SCORES >

March 16, 2013

Santa Anita Race Park (infield)
285 W Huntington Drive
Arcadia CA 91007

4 Meat BBQ Contest + People's Choice
KCBS Sanctioned
CBBQA ToY Event - Approved!

$15,000.00 CASH prize purse + Awards

http://www.santaanitabbq.com

< SCORES >

---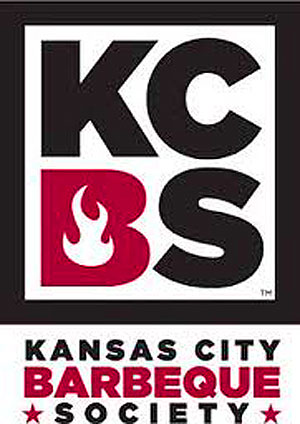 By Donna Fong

Once a year, the Kansas City BBQ Society invites its members to gather and celebrate the hard
work of their staff, the competition cooks, judges, representatives and sponsors. In 2012, the
banquet was held in San Diego, giving California members the luxury of experiencing a national
event at home. The banquet returned to Kansas City this year and so did a number of California
teams, who were honored.

---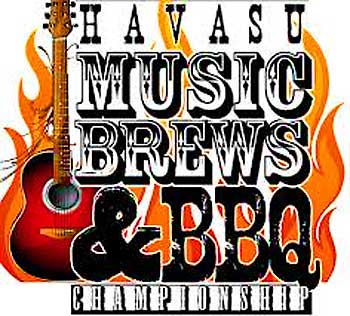 Lake Havasu Music Brews
and BBQ Championship
January 26th, 2013

This is the place to be in Arizona during Late January. Located right along side the Colorado River @ Lake Havasu State Park #4 where the daytime temps are in the mid 60's - 80's with the nights in the low 50's. Lake Havasu Music Brews and BBQ Championship is Arizona's Largest KCBS State BBQ Championship hosting 86 Pro Comp Teams, 50 Craft & Wholesale vendors and an additional 20 food vendors including some of the best barbecue !
www.havabbq.com

< FULL KCBS Scores & Donna Fong Write-up >

---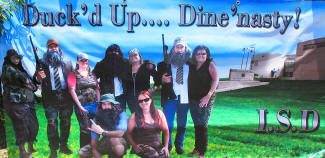 San Bernardino Counties 2nd SEAT Heat BBQ & Chili Cook-Off
Teams consisting of
San Bernardino County Sheriff's Divisions
Glen Helen Regional Park,
San Bernardino, California
May 5th, 2013

< Pictures >