Menu / Flyer
Catering & Wedding Info
BBQbyDan Testimonials

Contact BBQbyDan
Sponsor BBQbyDan

www.BBQDan.com
www.BBQbyDan.com
www.BBQWhisperer.com

Home
Search

BBQ Events & Doings
BBQ Contests & Past Info
Recipes, Smoking Meats
Recipes, My Favorites
Military Charitable Events



BBQbyDan Web Index

BBQbyDan Seasonings
& Rubs - Purchased here

KCBS BBQ Cook-Off Info
Links, BBQ & Related

Recipes, Smoking Meats
Recipes (50,000+)
Recipes, Grilling



BBQbyDan Event
Web Site Index

---
---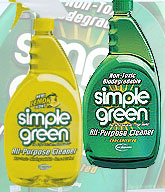 Simple Green Cleaning Products are used exclusively by
Team BBQbyDan

---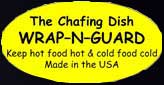 Collapsible Windproof Chafing Dishes, Wind Guards, Chafing Dish Skirts, Chafer Safety Barrier, Induction and Butane Cooker Guards.
www.chafingdish-wrapnguard.com
---


---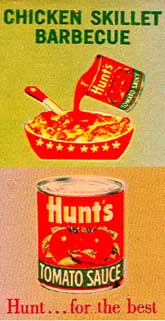 ---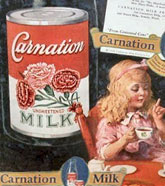 ---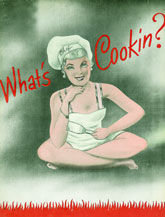 ---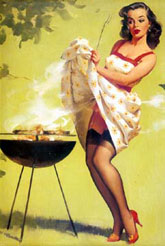 ---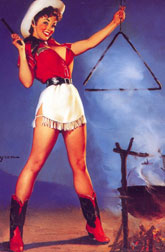 ---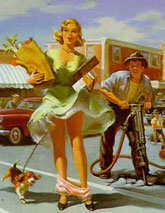 ---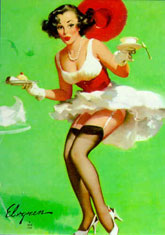 ---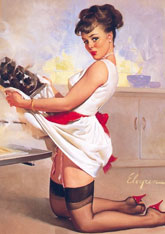 ---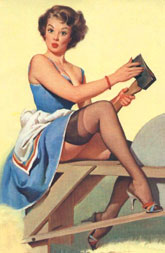 ---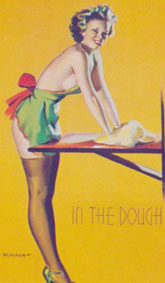 ---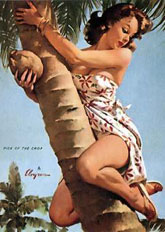 ---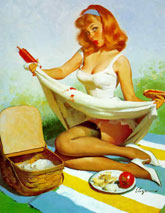 ---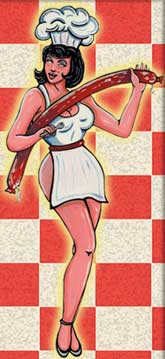 ---
The 1st of Many
BBQ Bivouacs,
East Shore RV Park
4-5-6-August-2006

< BBqbyDan Index of Past BBQ Events & Write-ups >



Beautiful weather, day, and view from Campsite

Beautiful weather, day, and view from Campsite. Mike Gaxiola (our T-Shirt guy) on far right
Charles Myles
Bill Wight & John

Breakfast Rig
Breakfast Rig

Todd's BBQ Pit

Breakfast Rig

My commissary rig
T-Shirts with attendees logos and company name on the back
Printed up by:
"Designs by Vista"
Mike & Juno Gaxiola
Ruby and Barb
Tana, Todd, Jim Sheridan, and Gary Balbach
*

Todd's Bivouac Serving area


Todd's Bivouac Serving area


Folks just sitting around and socializing

Monica & Kip Hallberg & Bill Wight
Patty & BBQ Joe Miles
Todd Eves & Kevin Graff

PERFECT WEATHER AND VENUE
I have to breathe a GREAT sigh of relief every year for the great weather. Todd made the reservations for this BBQ Cook-Off (Go for the Gold) one full year in advance and started planning from that point. However due to a lack of sponsorship roughly 90 days ago the Cook-Off was cancelled and Todd decided to strike a BBQ Bivouac in its place. It was 85-88 degrees in Los Angeles this weekend. That really makes the event so much more enjoyable since we have had record breaking heat the last few weeks here in Southern California.

As is every year the venue was perfect. We had great camp sites, on a hillside overlooking Lake Puddingstone, onto the beautiful Southern California Mountains. There was power, cable TV, sewer, and water hook-ups at each campsite. All RV'ers had pull-thru spots thus we could use that specific exit road entirely for guest parking. Everything worked out perfect.


FRIDAY AFTERNOON ARRIVAL AND DINNER POTLUCK
Barb and I arrived around 14:30. Todd, Monica & Kip, Gary Balbach, and Jim Sheridan were there already.

Around 19:00 we started thinking and prepping for the potluck dinner. Everybody was working on, or had already prepared, their entrées. Joe Miles, Patty, & Linda Burke relaxed for a change. Todd did the Tritip and I did the Beans. Kip and Monica brought over some fantastic Caper Potato Salad. Linda and Joe brought some great home-made salsa and chips. Dinner was fantastic with lots of left-over's.

After dinner everybody just relaxed and had a nice camp-out style evening. Todd and I forgot to coordinate our eatware needs (plates, napkins, and cutlery). Fortunately Jim brought plenty of supplies for all use for dinner and breakfast.


MORNING POTLUCK
We were targeting 09:00 for breakfast. We ended up keeping to our schedule perfectly. I got up at 07:00 and started the sausage gravy and biscuits. I finished at just a few minutes prior to 09:00. Kim and Monica contributed breakfast rolls, however, the STAR of the breakfast provisionary was Jim Sheridan with his GREAT breakfast rig, steam table, griddle, hash browns, eggs to order, sausage, bacon, orange juice, and coffee!!! What a treat. Jim always provides the best breakfast you will have ever! AND, we got to have it both Saturday and Sunday!


AFTERNOON POTLUCK
We had the Pot Luck entries ready by 4:30 (yes, a bit later than usual) and brought to Todd's serving area. There sure were a lot of great entrées provided by all the attendees. Way too many to mention for the 1st event of it's kind... a BBQ Bivouac..

We started serving at 16:30 and as usual, there was WAY more food than we all could eat. We then paid our customary bribe to East Shore for treating us so well and invited select staff to come by and obtain a great BBQ dinner. They all did that and were certainly appreciative.

The Pot Luck was FANTASTIC as usual. Everybody's submissions were GREAT!!!

Thanks to everybody who participated and contributed to the Pot Lucks. Without everybody's active support and participation this could not have happened. We must have had 50+ for the Saturday afternoon dinner. Overall it was a larger than expected turn-out and everybody had a great time. We are looking forward to the next Bivouac being bigger, better, and many more participants.

Also, I want to mention that Todd and Tana supplied (and went out and bought Saturday) all of the additional disposable and food supplies that became necessary when the turn-out became larger than expected (beans, potato salad, plates, napkins, cutlery, corn, meats). Again, Todd was also kind enough to bring his pit that was a big help to a lot of people in preparing much of the meats. And, this all happened due to Todd not just letting the cook-off expire without putting an event in it's place to satiate everybody's BBQ desires.


SATURDAY EVENING & SUNDAY MORNING
Most everybody with an RV stayed for Saturday night. It was great to just relax and chill out from the weekend without any jobs to do.

Anyway, we all got up Sunday, relaxed in the 80 degrees weather, and enjoyed another great breakfast provided by Jim Sheridan, www.ChuckWagonGuy.com , chit-chatted for a a few hours, then everybody pulled out about noon.

A GREAT and well attended BBQ Bivouac. Thanks to everybody that participated and contributed (work, food, time) to make it such a special event enjoyed by all who came out.


Dan Cannon
Dan@BBQbyDan.com
www.BBQDan.com



BBQbyDan®, BBQbyDan Inc.™, BBQDan™, BBQ Whisperer™, CRK Specialty Q™, Coyote Road Kill™
BBQ-Qfest™ , BBQQfest™ , BBQBivouac™
BBQbyDan.com™, BBQDan.com™, BBQWhisperer.com™, CoyoteRoadKill.com™,
BBQ-Qfest.com™ , BBQQfest.com™ , BBQBivouac.com™
Registered Trademark (BBQbyDan® Class 043), Service Marks, & Trademarks, claimed 1998-2017 by BBQbyDan Inc.
Copyright© 1998-2017, BBQDan.com, BBQbyDan.com, BBQWhisperer.com, & CoyoteRoadKill.com websites
All rights reserved. No content can be used for commercial purposes without written consent.
Content used for educational purposes or media review must include appropriate source information.
Revised: 09 Feb 2017 12:28 .