Menu / Flyer
Catering & Wedding Info
BBQbyDan Testimonials

Contact BBQbyDan
Sponsor BBQbyDan

www.BBQDan.com
www.BBQbyDan.com
www.BBQWhisperer.com

Home
Search

BBQ Events & Doings
BBQ Contests & Past Info
Recipes, Smoking Meats
Recipes, My Favorites
Military Charitable Events



BBQbyDan Web Index

BBQbyDan Seasonings
& Rubs - Purchased here

KCBS BBQ Cook-Off Info
Links, BBQ & Related

Recipes, Smoking Meats
Recipes (50,000+)
Recipes, Grilling



BBQbyDan Event
Web Site Index

---
---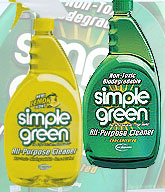 Simple Green Cleaning Products are used exclusively by
Team BBQbyDan

---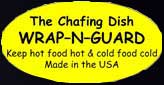 Collapsible Windproof Chafing Dishes, Wind Guards, Chafing Dish Skirts, Chafer Safety Barrier, Induction and Butane Cooker Guards.
www.wrapnguard.com
Email: info@wrapnguard.com
---


---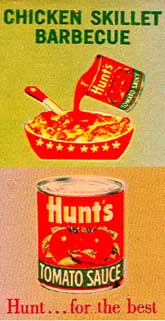 ---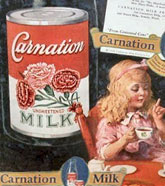 ---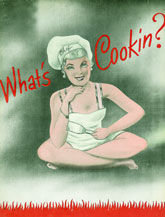 ---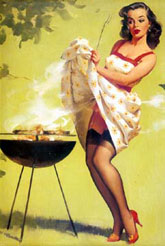 ---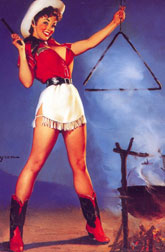 ---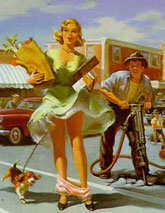 ---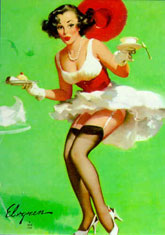 ---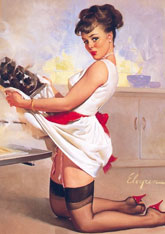 ---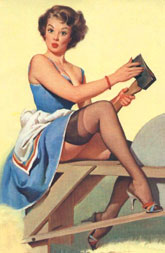 ---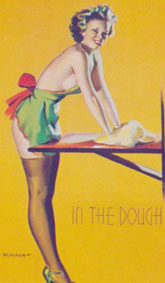 ---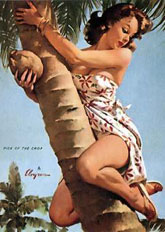 ---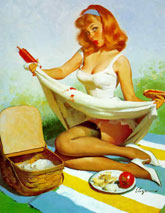 ---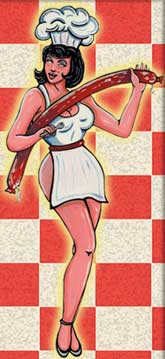 ---

"Go for the Gold"
A California State BBQ Championship Cook-Off

Held at Follows Camp, 7-August-2004


QN4U, Brent & Kim, receiving the GRAND Champion Trophy.
They also took 1st for Ribs

Coyote Road Kill (Team BBQbyDan), Dan and Rick, receiving the
RESERVE Champion Trophy

The Rib Doctor's Rare Breed, Eva & Hayward receiving 1st for Pork
Sweet Time BBQ, Frank Boyer, receiving 1st for Ribs
Auntie Shoe's Bodacious receiving 1st for Chicken
Dueling Bubbas, Doctor Don,, Eva & Hayward receiving 1st for Tritip

Pam Gram from "The Pit Stop"
KCBS reps doing the contest, Roger Cole, Jim Mehl, George Baroody

View of the river that runs through Follows with the Cook-Off ezie up in the distance

Gene Goycochea and Grant Ford hanging at Gene's rig
Judging table, I recognize Bentley Meredith on the left and Grant Ford on the right
Todd Eves hanging out at his mobile Catering Rig!!! Hey Todd, thanks for the Tritip and Bean Dinner !!!!!!

---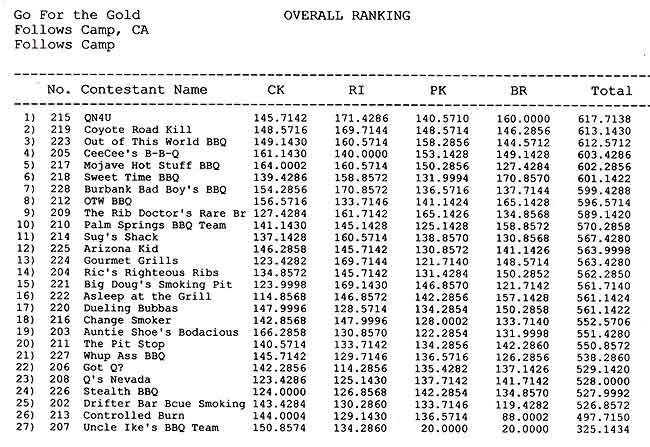 ---

Individual categories can be viewed by clicking on the buttons below...

---
A message from Ray at Follows Camp who made this all possible and carried forth Joe Davison's dream ...


Congratulations to QN4U team winning the Grand Championship and Coyote Road Kill becoming the reserve champion.

I would like to thank all of the participant that supported the event and made it to become a record in participation in recent years.

My special thanks goes to John Ross, who behind the scene pulled strings to make this become a reality. Also my friend Roger Cole, who out did himself as he usually does, to help me all along with good advise and support.

On Sunday The San Gabriel Tribune ran an article about the championship. If you look at the scores you recognize that no one won by the landslide proving the fact that you guys are "the best of the best."

When I was going around with the reporter and she keep asking different teams the same question of why are you here competing, almost the first answer without exception was, we like the camaraderie attached to these events and like to have some fun.

Good luck to all of you and looking forward to seeing you next year.

Ray Shokatfard

We thank Bristol Farms for their donation of tri-tip for the Friday evening cook's dinner.
---
1. WHUP ASS BBQ
KIP HALLBERG

2. ARIZONA KID
ROGER WAGNER
PHOENIX, AZ

3. STEALTH BBQ
SCOTT & CHARLOTTE WILLIAMS
DANA POINT, CA

4. GOURMET GRILLS
KEN & CHARLA HUNTING
PHOENIX, AZ

5. OUT OF THIS WORLD BBQ
GENE GOYCOCHEA
IMPERIAL BEACH, CA

6. ASLEEP AT THE GRILL
VIC SESSIONS
BURBANK, CA

7. BIG DOUG'S SMOKE PIT
DOUG DENNIN
BURBANK, CA

8. DUELING BUBBAS
DON GRISSOM
LOS ANGELES, CA

9. COYOTE ROAD KILL
DAN & BARBARA CANNON
RICK & KAREN STREIFF
AGUA DULCE, CA

10. SWEET TIME BBQ
FRANK BOYER
LOS GATOS, CA

11. MOJAVE HOT STUFF
TOM CHILTON
PALMDALE, CA

12. CHANGE SMOKER
ED BELL
RIVERSIDE, CA

13. QN4U
BRENT WALTON
CLOVIS, CA

14. SUG'S SHACK
CARL
AZUSA, CA



15. CONTROLLED BURN
STAN CAMACHO
FOLLOWS CAMP FIRE DEPT

16. DRIFTER BARBECUE
ROB GIBILTERRA
GRANADA HILLS, CA

17. AUNTIE SHOE'S BODCIOUS BBQ
CHERYL MARKWARDT
ANAHEIM, CA

18. RIC'S RIGHTEOUS RIBS
RICHARD GILBERT
SAN JOSE, CA

19. CEECEE'S B-B-Q
CAROL CROMWELL
LOS ANGELES, CA

20. GOT Q?
WAYNE LEE DANIEL
CAMARILLO, CA

21. UNCLE IKE'S BBQ TEAM
DARELL ROHMAN
CHINO, CA

22. THE RIB DOCTORS RARE BREED
HAYWARD & EVA HARRIS
RIVERSIDE, CA

23. THE PIT STOP
PAM GRAM & PETE WEAVER
CANOGA PARK, CA

24. PALM SPRINGS BBQ
WALT NORWOOD
PALM SPRINGS, CA

25. BURBANK BAD BOYS BBQ
DON CARPENTER
BURBANK, CA

26. Q'S NEVADA
MIKE MARANTETTE
CARSON CITY, NV

27. OTW BBQ
TODD EVES
CHINO CHILLS, CA


KCBS CERTIFIED JUDGES

1. Roger Cole
2. Kristen Meredith
3. Bently Meredith
4. Larry Killough
5. Marcel Fortin
6. Brent Bauman
7. Don Iverson
8. Ben Karr
9. Josh Feinberg
10. Roddy Mancuso
11. Mark Drabkin
12. Grant Ford
13. Kyle Westmoreland
14. Stan Daubenbes
15. Norman Westgate
16. Holly Westgate
17. Susie Westgate
18. Carl Kaun
19. Kathy Murphy


ALTERNATE JUDGES

1. Kelly Ratzlaff
2. Kevin Ratzlaff
3. Bill Stadler
4. Jose Fabian
5. Bob Novak
6. Steve Spalding
7. Andy Tomenchuk
8. Allison Cook
9. Nancy Preiss
10. Dave Campbell
11. Judith Mehl
12. Karl Sailer
13. Paula Sailer
14. Marian Meredith
15. Gene Glen
16. Nate Thompson
17. Patty Burnett
18. Dawn Pechinko
19. Lee Fazio
20. Glenn Cazenave
21. Jill Boyer
BBQbyDan®, BBQbyDan Inc.™, BBQDan™, BBQ Whisperer™, BBQ Bivouac™, CRK Specialty Q™, Coyote Road Kill™
BBQbyDan.com™, BBQDan.com™, BBQWhisperer.com™, CoyoteRoadKill.com™, BBQBivouac.com™
Registered Trademark (BBQbyDan® Class 030, 035, 043), Service Marks, & Trademarks, claimed 1998-2015 by BBQbyDan Inc.
Copyright© 1998-2015, BBQDan.com, BBQbyDan.com, BBQWhisperer.com, & CoyoteRoadKill.com websites
All rights reserved. No content can be used for commercial purposes without written consent.
Content used for educational purposes or media review must include appropriate source information.
Revised: 06 Jan 2015 12:33 .