Menu / Flyer
Catering & Wedding Info
BBQbyDan Testimonials

Contact BBQbyDan
Sponsor BBQbyDan

www.BBQDan.com
www.BBQbyDan.com
www.BBQWhisperer.com

Home
Search

BBQ Events & Doings
BBQ Contests & Past Info
Recipes, Smoking Meats
Recipes, My Favorites
Military Charitable Events



BBQbyDan Web Index

BBQbyDan Seasonings
& Rubs - Purchased here

KCBS BBQ Cook-Off Info
Links, BBQ & Related

Recipes, Smoking Meats
Recipes (50,000+)
Recipes, Grilling



BBQbyDan Event
Web Site Index

---
---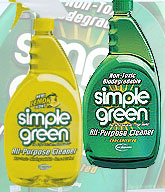 Simple Green Cleaning Products are used exclusively by
Team BBQbyDan

---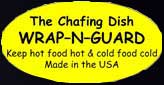 Collapsible Windproof Chafing Dishes, Wind Guards, Chafing Dish Skirts, Chafer Safety Barrier, Induction and Butane Cooker Guards.
www.wrapnguard.com
Email: info@wrapnguard.com
---


---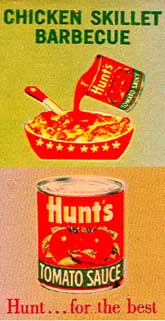 ---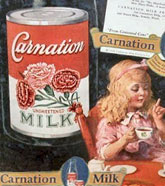 ---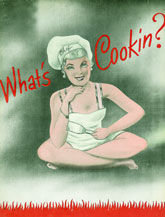 ---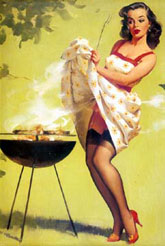 ---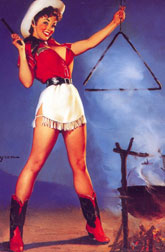 ---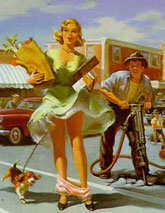 ---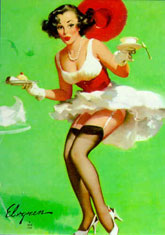 ---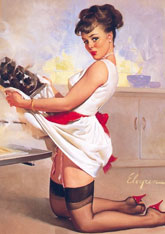 ---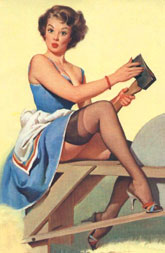 ---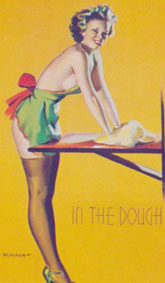 ---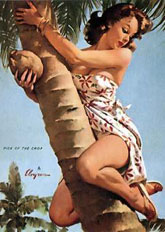 ---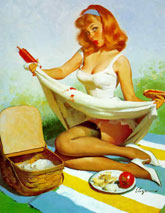 ---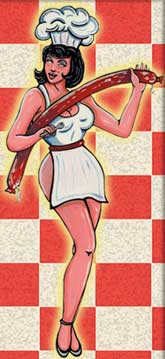 ---
Team BBQbyDan
(Coyote Road Kill)
Experience at the 2nd Annual B n'B Arizona State Championship BBQ Cook-Off,
Scottsdale AZ, March 28-30, 2003


TIED for GRAND CHAMPION!


The Coyote Road Kill Cooking team tied for Grand Champion at the B n' B Arizona State BBQ Championship Cook-Off held in Scottsdale this weekend!!!


A computer coin-toss determined the Grand Champion to be a well deserved Roger Wagner of team "The Arizona Kid", who owns the local BBQ Restaurant "The Pitts Again". Coyote Road Kill was awarded Reserve Champion. Meat entry placement follows:


Coyote Road Kill - Reserve Champion
(tied for Grand Champion)

11th Chicken (tied for 10th)

4th Pork Ribs (tied for 3rd)

6th Pork Butt

7th Brisket

Arrival
The trip out to Scottsdale from my neighborhood is about 440 miles. We live roughly 50 miles northeast of the Los Angeles Airport. For the B n' B BBQ Cook-Off our team consisted of Gary Balbach, Rick Streiff, myself (Dan Cannon), and my wife Barbara. Gary left Thursday morning about 05:30 and arrived very early while missing the winds and traffic, then napping behind Home Depot. Rick and I left about 08:00 California time linking up with Todd Eves of "Todd's Out of this World BBQ Products" two hours down the road. We then all caravanned from that point on, about 6 hours. We fought winds with our high-profile trailers all the way to Scottsdale. I assumed that winds were a daily and common occurrence in Arizona, later finding they are not that normal. We finally arrived at the Pavilions about 16:30.

Setup and a late dinner with everybody
Upon arrival at the BBQ venue we immediately met Tim Matykiewicz who was assisting others locate and setup properly. Tim pointed us to our VERY NICE spot and said feel free to setup as best suits us. This was on a very nice grassy field with easy access to everything. What a great venue and hospitality. Sometimes it can be a bit more difficult getting setup while being shoe-horned in.

Jim Blake was there helping to direct arriving folks to their locations and assist as he could. Smokin' John Burke was also set up already and waiting for company to visit with. Todd Eves set up just adjacent and down one spot from us.

After everybody got situated Todd started cooking tritips for all, I broke out garlic bread, and Gary Balbach broke out his 4 pounds of potato salad. So, needless to say we (Jim Blake, John Burke, Gary Balbach, myself, Barbara, and our pups) all sat around the BBQ pit, ate tritip and sides, and had a great chit-chat session lasting until midnight. Hey, you got to relax a bit prior to the stress and strain of the cook-off itself!

Venue and weather
What a GREAT venue and weather! The slight winds died down that evening and it never really did get windy enough to be a bother the rest of the weekend. The sun was out and the temperature was typically mid-80's or less. What a nice change from the colder weather at my house.

One of the first things that Tim and Lane mentioned is that they were trying very hard to be team friendly and team accommodating. This REALLY made the whole trip ever so enjoyable. To be allowed to pull in and set up next to our RV's and cooking rigs can just make all the difference in the world. I typically travel with my wife Barbara and my two Beagle pups. Barb is an active member of the team so it is difficult when we are unable to be located adjacent to each other. This event was so incredibly nice that I plan to attend every year.





Cooking environment and meeting new BBQ people
Got up Saturday morning to the sounds of teams pulling in and folks setting up their rigs. First thing we had to do was get some ice to chill our meats down and pick up forgotten and unanticipated BBQ requirements at the local Albertson's.

Then I started to make my rounds to all the teams sites, introduce myself, say hello if there were folks around, and get to just meet some great new people. Having 23 participating teams was a nice large group by California standards. Lately in California we have only had about 10 - 18 teams doing our events and everybody usually knows each other already. That is good, but it was nice to get to meet the Arizona BBQ folks. Now when I read about activities on the azbbqa.com website or in the newsletter I might be able to put faces to names.





It was also nice to have everybody give us a tour of their equipment and understand their BBQ techniques a bit better. Jim Blake described to us how he built his 4 cooking level BBQ rig and how he could control cooking on it through his unusual venting and water system. Then Daryl took us on a tour through his BBQ trailer and helped Rick and I better understand how he cooks his BBQ very successfully but in a direct-heat method. It was also nice to look at all the demonstration Treager equipment and have a detailed look-see at exactly how they work. There is always something more to learn about how everybody has a little tip or method of doing BBQ or cooking differently.

We put our long-haul meats on prior to the cooks meeting, ribs and chicken the next morning, and all went as anticipated through to final turn-ins. So smooth that there is nothing abnormal to mention.

Awards ceremony
Rick, Gary, and I typically try and pack up as much as we can right after the final brisket turn-in. That saves us a lot of time the next morning while we are trying to get out of town. If we are close to home (within 100 miles) we will relax and make a nice breakfast on Sunday morning prior to departure. However, since we were 8 hours from home we opted to try and get out on the road as soon as we got up and completed packing.

The awards ceremony was typical. At least for us we always say, "just don't let us get skunked"! One never knows. We have done about 30 contests over the last 5 years and found nothing is predictable. Just when you think you have something great it does not do well. Then, when you think you messed up it does well. We just try and be consistent and not experiment while in contest mode. Anyway, we were getting worried a bit during the ceremony but in the end all turned out well for us. We were all excited about the results for not only our team but all our BBQ friends as well.

We as a team a long time ago decided that the BBQ contests needed to be as much of a fun and social thing as they are a contest. So, if the venue requires us to move or leave on the Saturday night (right after awards ceremony) we will choose to pass on the event. We also often prefer to arrive on a Thursday afternoon prior to the event so we can meet and socialize with the early team arrivals. After all, much of the fun of the whole contest is getting to sit around and celebrate either our own, or our fellow BBQ friends, victories and listen to the stories being told. Saturday night was no exception. We had a great time watching the hot air balloons and visiting with everybody that stayed till about midnight. We then decided if might be time to go down so we could leave early.

Packing up and the trip home
Got up by 06:00 Sunday morning to a nice sunny, warm, calm day. Finished packing up to pull out by 07:30. Said our good-by's to everybody and hit the road. Had breakfast on the way home and of course had to stop at the local gas stations on the Arizona side of the border and save 50 cents on the gallon for the sprint across the desert (wind-free) to Los Angeles. We were all home by 17:00 after a very nice ride home.

On behalf of Team Coyote Road Kill (Barbara, the pups, Rick Streiff, Gary Balbach, and myself) we would like to thank Tim Matykiewicz, Lane Smith, Jim Blake, and all the other Arizona folks that treated us so well, for providing a great venue and contest, and enabling us to have a very memorable and and enjoyable time.

Dan Cannon, www.bbqdan.com dan@bbqdan.com

---

Grand Champion -
Arizona Kid
Reserve Champion -
Coyote Road Kill

CHICKEN

RIBS

1
Fat Tommy's Q'ers
1
Riteway BBQ
2
Big Moos BBQ
2
Smokin' John Burke
3
Gourmet Grills
3
Smokin' Survivors
4
Todd's OTW BBQ Products
4
Coyote Road Kill
5
Smokin' Survivors
5
Smokey Desert Boys
6
Otis & The Bird
6
Tres Hombres
7
Arizona Critter Cookers
7
Holy Smoke It's Adams Rib
8
Holy Smoke
8
Holy Smoke
9
Buffalo Smokin' Bubbas
9
Fat Tommy's Quers
10
Holy Smoke, It's Adams Rib
10
Arizona Critter Cookers

BUTT

BRISKET

1
R2 BBQ
1
Asleep At The Grill
2
The Arizona Kid
2
Groumet Grills
3
Asleep At The Grill
3
R2 BBQ
4
Tres Hombres
4
The Arizona Kid
5
Todd's OTW BBQ Products
5
Otis & The Bird
6
Coyote Road Kill
6
Buffalo Smokin' Bubbas
7
Gourmet Grills
7
Coyote Road Kill
8
Buffalo Smokin' Bubbas
8
Big Moose BBQ
9
My Gosh BBQ
9
A Taste of Texas
10
BBQ Smokehouse
10
Meatier Creator

BBQbyDan®, BBQbyDan Inc.™, BBQDan™, BBQ Whisperer™, BBQ Bivouac™, CRK Specialty Q™, Coyote Road Kill™
BBQbyDan.com™, BBQDan.com™, BBQWhisperer.com™, CoyoteRoadKill.com™, BBQBivouac.com™
Registered Trademark (BBQbyDan® Class 030, 035, 043), Service Marks, & Trademarks, claimed 1998-2015 by BBQbyDan Inc.
Copyright© 1998-2015, BBQDan.com, BBQbyDan.com, BBQWhisperer.com, & CoyoteRoadKill.com websites
All rights reserved. No content can be used for commercial purposes without written consent.
Content used for educational purposes or media review must include appropriate source information.
Revised: 06 Jan 2015 12:33 .