Menu / Flyer
Catering & Wedding Info
BBQbyDan Testimonials

Contact BBQbyDan
Sponsor BBQbyDan

www.BBQDan.com
www.BBQbyDan.com
www.BBQWhisperer.com

Home
Search

BBQ Events & Doings
BBQ Contests & Past Info
Recipes, Smoking Meats
Recipes, My Favorites
Military Charitable Events



BBQbyDan Web Index

BBQbyDan Seasonings
& Rubs - Purchased here

KCBS BBQ Cook-Off Info
Links, BBQ & Related

Recipes, Smoking Meats
Recipes (50,000+)
Recipes, Grilling



BBQbyDan Event
Web Site Index

---
---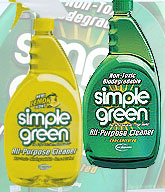 Simple Green Cleaning Products are used exclusively by
Team BBQbyDan

---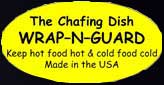 Collapsible Windproof Chafing Dishes, Wind Guards, Chafing Dish Skirts, Chafer Safety Barrier, Induction and Butane Cooker Guards.
www.wrapnguard.com
Email: info@wrapnguard.com
---


---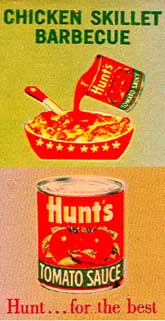 ---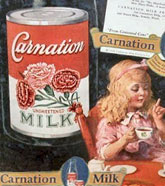 ---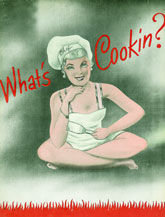 ---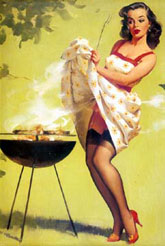 ---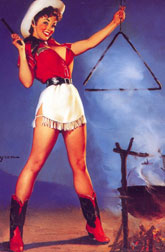 ---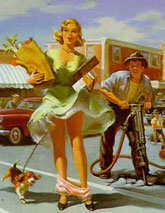 ---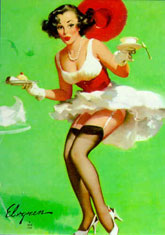 ---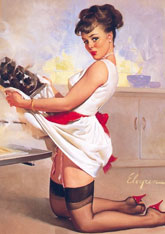 ---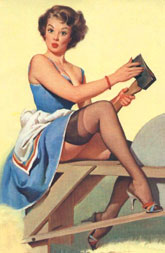 ---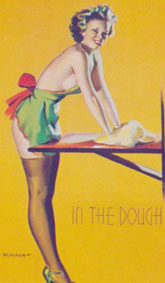 ---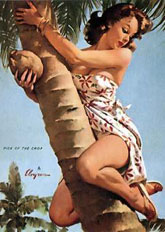 ---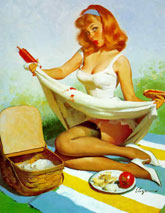 ---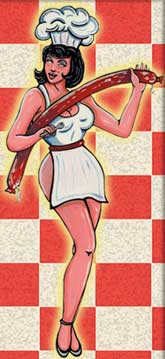 ---
4th Annual Pork and Brew
Rio Rancho, New Mexico March 31, 2007
48 Teams

OVERALL

Grand Champion
Reserve Grand Champion
.

J and J Redneck
Carcass Cookers


3rd
4th
5th


It Ain't Prime
Over the Fence
Oink Country Cookers
Chicken
1. Three Smokin Holes BBQ
2. Otis and the Bird
3. Over the Fence BBQ
4. The Hog Pound
5. Lucky's have BBQ will Travel
Pork Ribs
1. J and J Redneck
2. Carcass Cookers
3. Over the Fence BBQ
4. Totally Que-Less BBQ
5. OMI





Pork
1. J and J Redneck
2. Texas Rib Rangers
3. Carcass Cookers
4. Three Smokin Holes BBQ
5. Meat and Bones BBQ
Brisket
1. It Ain't Prime
2. J and Redneck
3. Oink Country Cookers
4. Taste Buds BBQ
5. I Que for you


The Rio Rancho Observer Thursday, April 5, 2007

By BETTA FERRENDELLI AND TOM TREWEEK/OBSERVER STAFF WRITERS

Ask any one of the championship barbecuers who competed during the fourth annual Pork & Brew in Rio Rancho over the weekend the three main ingredients for their recipe and you'll get the usual stock reply:

"Secret's in the sauce."

Ain't no way they're telling. But that's OK, because there was plenty of good barbecue sauce to go around during the event, which drew more than 50 vendors from across the country. There was enough food, fun and entertainment for everyone who attended. (It helped, of course, that the winds weren't as bad as they were last year.)

According to the Rio Rancho Convention and Visitors Bureau, the event unofficially drew 31,000 people, with 26,000 coming on Saturday. That attendance number tops last year's total of 20,000, as well as the record attendance from 2005, estimated at 25,000.

During last year's event, vendors ran out of food by 3 p.m. the second day. To make up for that, they brought more food this year. Former world champions Texas Rib Roasters alone brought 3,000 pounds of food.

The Rio Rancho event earns judges' appreciation each year by allowing them to take food home, an accommodation many barbecue contests do not afford. During the event, some judges took to reminiscing about their worst experiences - some remembered eating food that was like tearing the rubber off a retread tire - and the best events. The consensus for the favorite event seemed to be the Big Pig Jig in Vienna, Ga., which is next scheduled for October.

Not all of the food vendors were at the Pork & Brew to compete. When Pigs Fly, a team that calls Rio Rancho home, pledged to use money raised by food sales to help a Mexico church build a new roof.

Copyright © 2007 Rio Rancho Observer


---

The Rio Rancho Observer Thursday, April 5, 2007

City, Rotary open BBQ pavilion at Haynes Park

BY TOM TREWEEK/OBSERVER STAFF REPORTER

Barbecue season brings out the cook in everyone, and nowhere was that more evident than at last weekend's Pork & Brew. More than a few people could be overheard talking about their own recipes while tasting those of the professionals.

For those who would like to try their hand at the culinary arts, particularly those that require a grill, Rio Rancho now has a barbecue haven: Haynes Park.

On Tuesday afternoon, the city and the Rotary Club of Rio Rancho cut the ribbon on a new $350,000 barbecue pavilion at the park.

The process began three years ago, when Arturo Boniello met with Rotary officials to discuss what was to be the organization's centennial project, celebrating Rotary's 100th birthday in 2005.

The structure's completion was particularly moving to Boniello, who had to fight at times to procure the funds.

"For myself and my family, this is the best time of our life in Rio Rancho," he said.

The local Rotary is planning to show off its newly completed project June 10, when it will invite the community to a cookout at the pavilion, which holds 96 chairs and 12 tables.

Those chairs and tables are available for use by the city, as is the grill. A $200 fee secures the pavilion for two hours, with additional hours available for $50. That fee included use of and gas for all three grills, tables and chairs, and use of the sound system. To reserve the pavilion, call Joel Mahoney at 891-7810.

Because many will likely be intimidated by such a large setup while others may be looking to perfect their technique for next year's Pork & Brew, the city's Cultural Enrichment Department is offering a class - Grilling 101 - to teach people the finer points of the open flame using the Rotary BBQ Pavilion at Haynes Park.

There are eight classes between June 6 and Aug. 1, which cover the basics of chicken, pork, and sausage to the complexities of Hawaiian style seafood, grilled fajitas, and slow-smoked foods. Classes cost $12 each or $80 for all eight. Registration for the summer programs begins April 9.

This was not the first community project for the Rotary Club of Rio Rancho, which began in 1974 and now boasts 75 members. The organization also built Haven House, a shelter for domestic violence victims; and sponsored the Rio Rancho Soap Box Derby, Storehouse West, St. Felix Pantry and Special Olympics.

Copyright © 2007 Rio Rancho Observer





BBQbyDan®, BBQbyDan Inc.™, BBQDan™, BBQ Whisperer™, BBQ Bivouac™, CRK Specialty Q™, Coyote Road Kill™
BBQbyDan.com™, BBQDan.com™, BBQWhisperer.com™, CoyoteRoadKill.com™, BBQBivouac.com™
Registered Trademark (BBQbyDan® Class 030, 035, 043), Service Marks, & Trademarks, claimed 1998-2015 by BBQbyDan Inc.
Copyright© 1998-2015, BBQDan.com, BBQbyDan.com, BBQWhisperer.com, & CoyoteRoadKill.com websites
All rights reserved. No content can be used for commercial purposes without written consent.
Content used for educational purposes or media review must include appropriate source information.
Revised: 06 Jan 2015 12:33 .