Menu / Flyer
Catering & Wedding Info
BBQbyDan Testimonials

Contact BBQbyDan
Sponsor BBQbyDan

www.BBQDan.com
www.BBQbyDan.com
www.BBQWhisperer.com

Home
Search

BBQ Events & Doings
BBQ Contests & Past Info
Recipes, Smoking Meats
Recipes, My Favorites
Military Charitable Events



BBQbyDan Web Index

BBQbyDan Seasonings
& Rubs - Purchased here

KCBS BBQ Cook-Off Info
Links, BBQ & Related

Recipes, Smoking Meats
Recipes (50,000+)
Recipes, Grilling



BBQbyDan Event
Web Site Index

---
---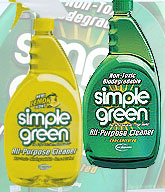 Simple Green Cleaning Products are used exclusively by
Team BBQbyDan

---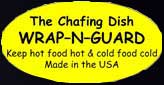 Collapsible Windproof Chafing Dishes, Wind Guards, Chafing Dish Skirts, Chafer Safety Barrier, Induction and Butane Cooker Guards.
www.wrapnguard.com
Email: info@wrapnguard.com
---


---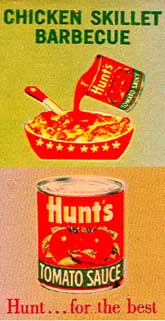 ---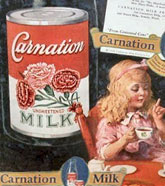 ---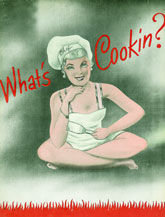 ---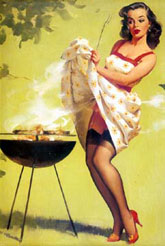 ---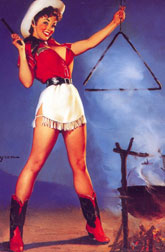 ---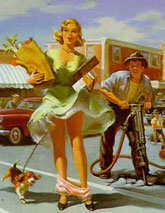 ---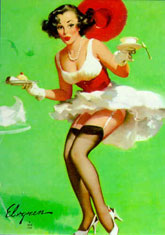 ---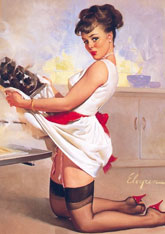 ---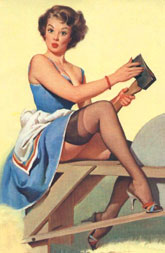 ---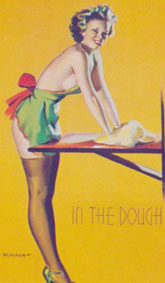 ---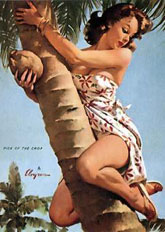 ---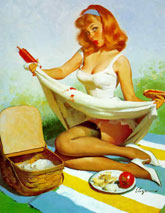 ---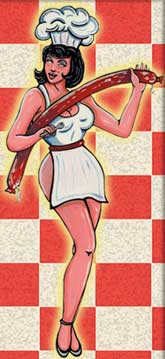 ---
A MILITARY COOKING EVENT AT CLOVIS
1-2-3-April-2005


A self-perspective write-up By Dan Cannon




Brent & Kim Walton's BBQ Pit


Brent & Kim Walton's BBQ Pit along with the Simple Green trailer Todd brought


BBQbyDan Pit (Ole Hickory trailer mounted) ready to do 500 pounds of Brisket

Rick and Brent planning the strategy for serving the troops the next day

The nightly weatherman doing his report from the BBQ site as well as interviewing the Brent on how to BBQ

The nightly weatherman doing his report from the BBQ site as well as interviewing the Brent on how to BBQ


Todd Eves, Rick Streiff, and Brent Walton do a television broadcast



Todd Eves and Rick Streiff do a television broadcast

Rick, Kent, Brent, Rick, Scott, Dave, (bottom) Del, Kim, Sandy, and Rib Bone. In front of Brent's BBQ Pit

Same crew, I am just at the center bottom. We were posing about midnight around a statue of Festus Hagan, downtown Clovis


At my pit, Dave, Sandy, Brent, Kim, Dan, Kent, Scott, Rick, and Del
A box of BBQ rub getting ready to put on the Brisket and Butt

John Lewis, American Legion Commander, Tom Chilton, a Military representative, and ? getting ready to have a taste?

The crew getting ready to process 500 pounds of Brisket
Myself, grinding 450 pounds of cooked Brisket through a Buffalo Chopper, takes about 40 minutes, Del sliced into quarters and fed them to me, put the chopped meat in a foil pan and volunteers put in BBQ pits to keep warm

Karen Streiff working on the Dirty Rice. The brazier pan does 150 folks at a time
Delbert King having a good time!
Left - Right from front. Randy helper from the American Legion, Grant Ford, Rick's Righteous Ribs, Dave. Preparing Pork for serving
vSome Military personnel enjoying a BBQ meal
Sandy and Kim chit-chatting with some folks having a BBQ dinner



WHAT A GREAT TIME, GREAT EVENT, GREAT PEOPLE, Thanks Brent & Kim for making it happen !!!

I was invited months ago to help cook traditional BBQ for a charitable Military event that Brent and Kim Walton were putting on for the American Legion, Chamber of Commerce, and Military service men and women (both active and retired) of Clovis California.

Of course I immediately accepted. Brent and Kim have had great enthusiasm, passion, and supported most CBBQA events, BBQ cook-offs, and charitable BBQ activities (military and civilian) over the last couple of years. It always is a real enjoyable time to come out and BBQ over a weekend with friends while contributing to a great cause at the same time.

My task was to cook 450 pounds of Brisket and enough Dirty Rice for 300. All current Military active personnel were given a fantastic BBQ meal including sides, beer, and sodas at no charge. Also, the American Legion received our BBQ meat products to sell at the "Big Hat Festival" and raise monies given to the Boys and Girls Scouts. Per Brent, this is one of the biggest festivals in Clovis and most residents get involved, participate, or attend, in one way or another.

Friday afternoon arrival
Rick and Karen Streiff and I caravanned up together from the Valencia area. It was about a 200 mile trip so not too bad at all. Upon our arrival Friday afternoon Brent Walton and the American Legion representatives helped us to feel very much at home. The American Legion representatives specifically checked and provided us the following:

- Their building facility and refrigerators for the storage of our meats until we needed to prep and cook that night

- Marked off and reserved all the spots for our parking and BBQ Pit setup so upon arrival it was very easy to fit in and get setup

- All our specific electrical requests were provided for (including higher amperage circuits) and tested upon our arrival

- A key for access to the American Legion building over the weekend which helped a bunch reference to bathrooms and other comfort requirements

It is nice to arrive and have people available to help with facilitation and to be so well provided for. Makes the whole BBQ event go easy.

The Press
Rarely is the press so available at our events here in California. Just after arrival the local news station crew arrived and setup to do coverage of the event and the weather report at Brent's pit. Comical Big-Hat's were provided for all the folks on camera (Rick, Brent, Kent, etc). The press interviews and broadcast went on for about 45 minutes overall. Live broadcasts from site occurred several times during 5:00 - 6:00 local news broadcast. Many folks came by and said they saw the setup and were looking forward to some good BBQ activities and food.

Friday night
Friday night we had the following BBQ cooks and volunteers in attendance:

Rick and Karen Streiff, Brent, Kim, and Kent (Brent's brother) Walton, Del King and his buddy Scott, Todd Eves, Sandy and Dave (Kim's sister and brother in-law) and Rick of "Rick's Righteous Ribs"

After Brent ordered in Pizza everybody started getting into the "meat assembly line mode" and brought the 500 pounds of brisket and 500 pounds of pork butts up from the refrigeration units in the American Legion and local coolers, unpackaged, prepped / seasoned, and put in the Pits.

About midnight Brent noticed a noise from his pit. A weld on the motor drive sprocket had broken causing the meat to tip off shelf and the rotisserie to stop. Fortunately a welder was called, repairs were accomplished, and things were back to normal by about 1:00 am. Believe you me, there was a LOT more drama in this situation than my words reveal!

Saturday
The American Legion provided all the BBQ cooks and participants with a free breakfast in the morning. Had coffee, eggs, sausage, hot cakes, and orange juice. And provided the most helpful person to facilitate us with any needs or requirements for the weekend, Randy. Thanks Randy for all the help!

The briskets were done Saturday morning by 08:00, we pulled, and put in 2 large coolers. By 09:00 we started the "Chop Chop" on the Buffalo Chopper, put into foil pans, and then into BBQ pits to keep warm. Butts were pulled about the same time and volunteers "pulled the pork" throughout the afternoon, putting into foil pans, then into warming pits. The brisket and pork turned out GREAT!!!

My Dirty Rice was cooked in two 24 quart brazier pans, doing 150 folks per pan. I did one pan and then followed with the other. It turned out well and all enjoyed it.

Then Chicken was put in the available pits and cooked till refill requests were made. Brent and Del worked the chicken preparation.

Tom Chilton and Philip showed up late Friday night. Then Saturday morning assembled a new Pig Roaster Tom's brother had just given to him and started roasting a whole pig. It turned out great and was done by Saturday afternoon. Enjoyed by all.

Rick & Karen Streiff, Grant & Jeni Ford, and volunteers (hope I got everybody) were the primary servers for the free dinners provided to the Military. They spent most the afternoon setting up and facilitating the serving line while serving the folks. Grant Ford also set up a CBBQA recruitment booth and manned that for most of the day and afternoon.

Later in the day an American Legion board member came by and thanked us (Brent, Kim, and the group) for everything than had been done and was very appreciative of everybody's efforts. Randy, the volunteer from the American Legion that had worked so hard during the day, finally took a moment to sit and relaxed with everybody.

By 18:00 most everything was being packed up for the evening and people were starting to try and get some relaxation and rest after the long Friday night of pit watching. Some left to go home, some went to hotel (made available at no charge by Brent & Kim), and some went home. By 20:00 it was pretty much just myself, Brent, and Kim hanging around the heater recapping the successes and activities of the day while anticipating the tasks and crowds for Sunday. Finally by 21:00 everybody went home and I retired to my van. I chose to sleep on-site with the equipment forgoing the comfort a hotel room.

Sunday
Everybody was up bright and early on Sunday. The American Legion again provided everybody with coffee, orange juice, and all the breakfast amenities. That was nice! Brent, Kent, and Kim were also getting their pit stoked up to prepare food for the days activities. You should realize everybody lost an hours sleep due to the clock being turned back. Oh well, we all gained an hour on the Sunday leaving Mandalay Bay "Heatin' Up the Bay" back in November. Guess it all works out.

Since I had a bit of a long drive home I chose to leave early in the morning. I was on my way by 08:00 and and home by noon.

Overall I had a terrific time and enjoyed all our activities. I especially want to thank Brent and Kim for putting the event on, being so responsive and attentive to everybody's needs, and doing something great for BBQ and our Military personnel (active and retired).

I called Brent Sunday evening to find out how it went the rest of Sunday. He said it was a fantastic day. Lots of folks fed, lots of people enjoying BBQ, and especially nice was the fact that EVERYBODY that was involved with making it happen in Clovis was VERY happy and VERY appreciative.


Dan Cannon
www.BBQDan.com
www.BBQbyDan.com
Dan@BBQDan.com






BBQbyDan®, BBQbyDan Inc.™, BBQDan™, BBQ Whisperer™, BBQ Bivouac™, CRK Specialty Q™, Coyote Road Kill™
BBQbyDan.com™, BBQDan.com™, BBQWhisperer.com™, CoyoteRoadKill.com™, BBQBivouac.com™
Registered Trademark (BBQbyDan® Class 030, 035, 043), Service Marks, & Trademarks, claimed 1998-2015 by BBQbyDan Inc.
Copyright© 1998-2015, BBQDan.com, BBQbyDan.com, BBQWhisperer.com, & CoyoteRoadKill.com websites
All rights reserved. No content can be used for commercial purposes without written consent.
Content used for educational purposes or media review must include appropriate source information.
Revised: 06 Jan 2015 12:33 .